My monthly wishlist posts sort of got forgotten about, so I've decided to just make a wishlist as and when the mood strikes me. I've been an unstoppable internet shopping machine recently, but that doesn't stop me wanting MOAR STUFF.
Fyrinnae Bitey Tyrannosaur $9
I've been wanting to try more indie makeup brands and I've heard nothing but good things about Fyrinnae. I own so many greens though that I worry about buying a copy of something I already have! I adore the shade name and it looks like a beautiful glowy golden green
Witch Mattifying Moisturiser £4.99
I love Witch; the brand just really works for my skin, particularly the cosmetics and topical spot treatments. I love the sound of this new moisturiser, plus it contains SPF. I must admit, Witch moisturisers and face washes have always been a bit of a let down for me, so I'm slightly hesitant, but for the price it's hardly a huge loss if I don't like it!
Sugarpill Sparkage Neon Pigment $16
I have been waiting for the release of the Sugarpill ElektroCute collection for months now and am so excited it's finally here! This neon green sparkly beauty HAS to be mine and I am checking the UK Sugarpill stockists daily. It's... so... PRETTY!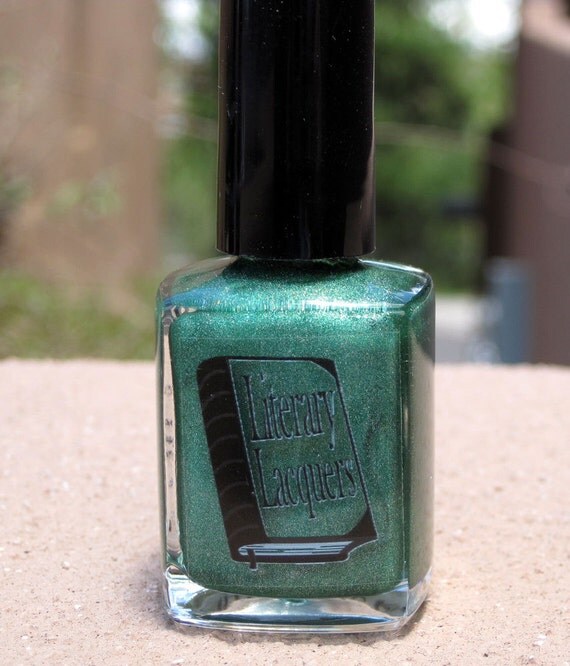 Literary Lacquers Anne of Green Gables £6.58
Literary Lacquers is a super cool indie polish brand as all of the polishes are based on books. I'm ashamed to say I haven't read Anne of Green Gables, but I'm in love with this grass green holographic polish. I need another green holographic polish like I need another hole in the head, but I'm sure it will be mine at some point!
Bare Minerals Shimmer Eyecolor in Envy - £14
I've never owned any Bare Minerals cosmetics, but this particular colour always gets a swatch when I'm near a stand. This image really doesn't do it justice - it's much brighter and greener in real life. Again, the predicament of already owning a zillion green eyeshadows crops up...
I think that's enough wishlisting for today! What are you lusting after at the moment?